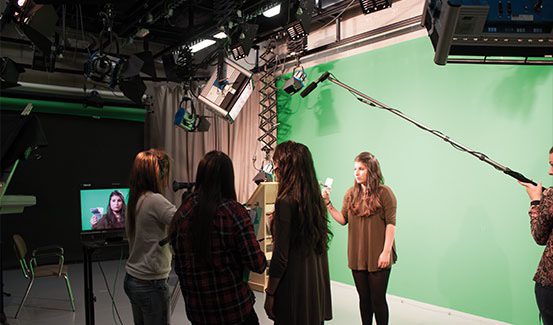 Video Laboratory
It Includes the set and the necessary equipment to expand your knowledge and create a production worthy of a professional.
Design and Photography Laboratory
Thanks to its professional and modern equipment, you will be able
to cultivate your design and photography skills.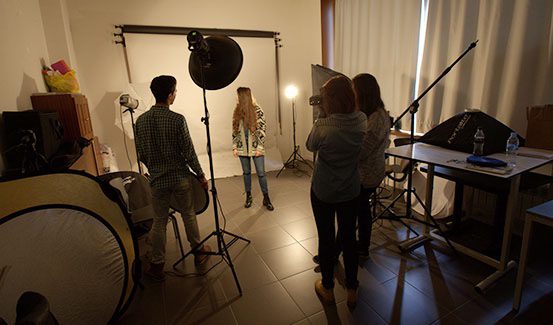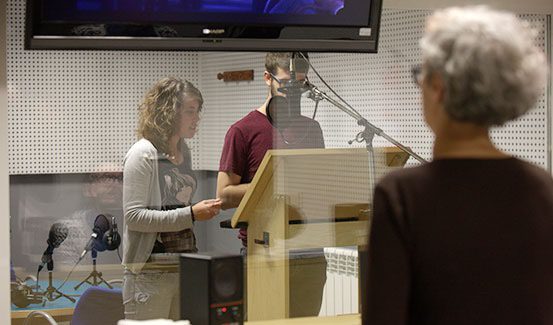 Sound Laboratory
Take on the microphone and the sound table. Learn how to adjust, record and edit the waves to make a podcast, an audio speech or a song. You set the limits!
Sports Services
We have a wide range of sports and leisure activities on offer.
Stay in shape and breathe life into your ideas!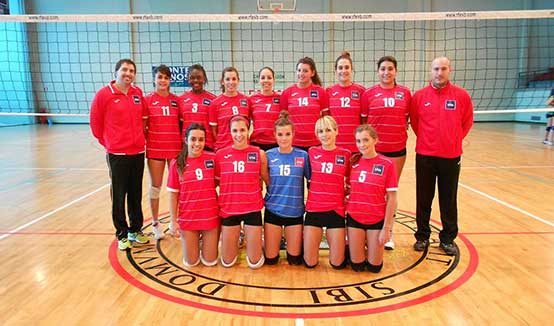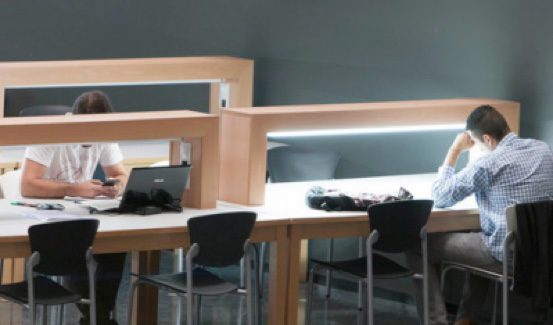 Library
Located in the core of the Campus, our Library serves as a place for students to meet, study and work. In addition to having a wide range of books, films and documentaries, it offers a loan service for laptops during university hours.
Halfway between Madrid and Valladolid, the Faculty of Social Sciences, Law and Communication is located in the María Zambrano Campus, in the urban centre of Segovia. Surrounding the Campus, you can find all sorts of shops and services that meet your needs. In Segovia everything is close by and distances are made even shorter by public transport. It takes 20 minutes to get to Madrid and Valladolid by train, and an hour by car or bus.
Segovia is an affordable city with a good quality of life and a wide range of products and services. The cost of living per month is that of a small city with the benefits and services of a larger one.
From the first Neanderthal settlements at the meeting of the rivers Clamores and Eresma, Romans, Visigoths, Muslims, Jews and Christians have inhabited the city, leaving behind the enormous cultural legacy that makes Segovia an extraordinary melting pot of culture. Segovia is a city with a strong cultural identity, full of activities, exhibitions, festivals and quiet corners that have inspired and continue to inspire all manner of artists, poets and intellectuals.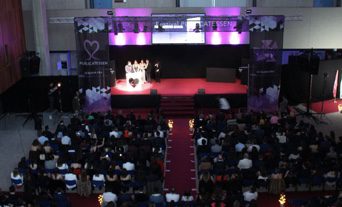 This is Spain's most important university Media and Advertising festival. It is an initiative of the students that, with the unconditional support of the University, returns year after year with continued success.
Festival dedicated to culture which brings together the greatest exponents of the national and international scene with the purpose of reflecting on the things that shape our world. Interviews, talks, concerts, workshops and anything else you could imagine.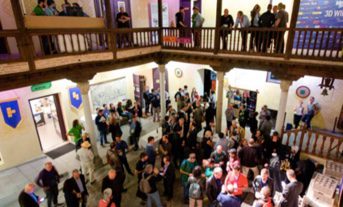 One of the international markets is to do with animation, videogames and new media of Europe. It is a meeting place for either professionals in the sector or those that are merely curious. Created by alumni, it maintains a strong connection to the University.
Festival of performing arts and puppets that, with the permanent collaboration of the students, floods the streets of Segovia every spring and never fails to amaze us.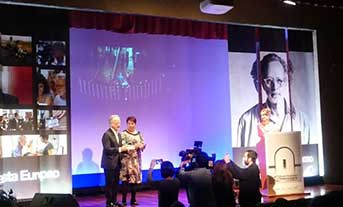 The European Film Festival of Segovia MUCES arrives each autumn with an interesting and extensive selection of films, conferences and workshops related to the cinematographic world. Part!
ENCOUNTERS WOMEN TRANSFORMING THE WORLD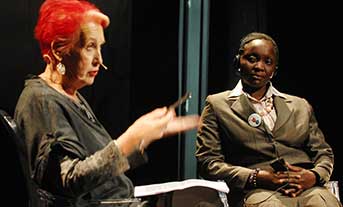 Organised as face-to-face chats between journalists and well-known female activists who are struggling for a fairer world, they explain what it means to be a woman and their capacity to transform and inspire the society of today.